February is a popular month of travel in Germany, as the long winter has hit the hearts of many workers and people are finally longing for sun and warmer temperatures. But which destinations are suitable for this?
In the TOP4 list for holidays in February, real dream destinations make it: The spice island Zanzibar with its snow-white beaches, the popular Punta Cana in the Dominican Republic, the Thai peninsula Phuket and the glittering metropolis Dubai.
TOP 4: Most popular Destinations for Travel in February 2023
Show temperatures in degree
Our editorial team has put together many more travel tips for February. Our travel specialists mainly recommend destinations in the Caribbean, Central America and the Orient. The Maldives are particularly popular with couples. If you are looking for a quieter alternative to Phuket, you could find your holiday happiness in neighbouring Khao Lak, for example.
Our Recommendation: Additional Destinations for Holiday in February
---
---
---
---
---
---
---
---
---
---
---
---
---
---
---
---
Holiday in Europe in February
Temperatures in Central European countries are quite low in February, similar to most regions of the US East Coast. In Europa, winter sports enthusiasts are heading to the Alps, while those looking for sunshine and beach vacations get excited about the constant weather conditions on Spain's Canary Islands, which offer daytime temperatures of around
20 °C
in February. The same applies to the Portuguese Atlantic island of Madeira. On the European mainland, the southern parts of Portugal and Spain (the Algarve and Andalusia) are still the warmest with daily temperatures of around
15 °C
. The same temperature is reached during the day on the Balearic islands of Mallorca and Ibiza, but the nights in February still drop down to rather chilly conditions. The well-known holiday destinations in Italy such as Calabria, Sicily and Sardinia attract visitors with mild day-time temperatures of
15 °C
, which also applies to the Greek islands such as Crete, Rhodes, Corfu and Santorin.
Travel to Asia in February?
The vast Asian continent offers year-round holiday destinations with pleasant temperatures and great conditions for both, cultural trips and beach vacations alike. European travellers tend to prefer the middle-distance flights to trending destinations in the United Arab Emirates such as Dubai, Abu Dhabi and Ras Al Khaimah. The Maldives and Oman offer day temperatures of
30 °C
, pleasant water temperatures and very little rainfall. A trip to India is highly recommended due to the climatic conditions in February. Indian metropolises such as Calcutta, Mumbai and Bangalore are all pleasantly warm with very little precipitation at
25 °C
-
30 °C
daily temperature. Similar weather can be expected in the popular Indian province of Goa.
If you want to visit a more unusual holiday destination, consider to make a trip to Bangladesh in February. The water temperatures on the coast are around 23 °C and at daytime temperatures of just under 30 °C you don't get cold either. Low rainfall in February rounds off the perfect travel month in Bangladesh.
February in gorgeous Sri Lanka is one of the driest months throughout the country, so this island south of India is a perfect place for a holiday in February as well.
Thailand remains one of the most popular destinations in Asia. Both the mainland (with day temperatures of over 30 °C) and the islands like Koh Samui and Phuket have perfect conditions in February with warm temperatures, little rainfall and rather low humidity. The pleasant water temperatures are more than inviting for a beach vacation in Thailand at the beginning of the year.
By the way, a trip to Turkey is not really recommended in February. The temperatures are still quite low and winter is the rainy season. While most beach resorts even shut down, others offer incredible discounts and Spa packages for their indoor wellness areas.
Warm destinations in Africa
In February there are quite a lot of interesting holiday destinations in Africa. Egypt is slowly getting warmer, in most parts of the country day temperatures are around20 °C. Beach resorts such as Hurghada or Marsa Alam with their warm waters throughout the year already allow for a nice beach holiday. One should still bear in mind that it will of course not yet be as warm as in the summer months.
In contrast, Tunisia and Morocco are a few degrees colder, which is why these countries do not actually justify the long flight at this early point in the year.
Significantly warmer weather you will find in February on the Cape Verde Islands. The daytime temperatures are already 25 °C and the water is also well suited for bathing at over 20 °C. On average 6 - 8 hours of sunshine per day promise an all-round successful stay on the islands in the Atlantic.
In the countries close to the equator, Kenya and Tanzania, it is even warmer with daytime temperatures of over 30 °C and water temperatures just below 30 °C. As there is very little precipitation in February we count the month in these countries as the best travel season. This applies to seaside resorts such as Zanzibar and Diani Beach, but also to the inland safari regions. In general, however, it should be noted that depending on the region, it can also become extremely hot.
Further south in Namibia it becomes slightly cooler again, there we measure depending upon region between 20 °C and 30 °C daily temperature. The water in the cool Walvis Bay is too cold to bathe at around 16 °C. Generally in Namibia and Botswana now the humid summer begins, but travelling is possible without problems.
Many areas in South Africa are good to visit in February at daytime temperatures between 25 °C and 30 °C. The areas around Cape Town and Port Elizabeth are low in precipitation, especially the Cape region and the Garden Route are ideal as a travel route. More rain is expected in Johannesburg, Pretoria and the Kruger National Park.
With the end of the dry season, the animals in the reserves have moved away from the waterholes and animal observation becomes somewhat more difficult due to the blooming landscapes. Nevertheless, February is also ideal for a safari in South Africa.
The best destinations in America
The South American summer in February attracts with pleasantly warm temperatures and lots of sunshine. The region around Bahia Blanca in Argentina with a refreshing 19 °C water temperature and day temperatures of about 30 °C is well suited for an early visit in the year.
In Chile, February is one of the best months for travelling: depending on the region, daily temperatures between 20 °C and 30 °C and very little rainfall. In the north of the country (Antofagasta) the water temperatures also rise above the 20 °C mark, which makes pleasant bathing possible.
Brazil is the best place to go on holiday in February in the world-famous metropolis of Rio de Janeiro: Summer temperatures of 30 °C, 7 hours of sunshine per day and warm water make your holiday at Copacabana tasty. It should be noted, however, that about 3.94 in of precipitation is expected in February. This is much less than in many other parts of the country, but it is not a guarantee for great weather every day.
Pleasant conditions for bathing can also be found in the Peruvian capital Lima in February: Day temperatures around 27 °C, water temperatures above 20 °C, almost 7 hours of sunshine per day and almost no precipitation make for a perfect travel month.
Warm all year round in the Caribbean, on islands like Cuba, the Dominican Republic or Barbados, spring is a time of low rainfall. Therefore, February is the best time to travel to the islands of the Caribbean. Temperatures in Mexico are now also reaching about
30 °C
in summer. Due to the simultaneously low rainfall, February is the high season, especially in the tourist strongholds such as Cancun and Playa del Carmen. Of course it is a little cooler in the USA, but Florida, for example, with day temperatures of
20 °C
-
25 °C
already offers pleasant holiday conditions in the lowest-rainfall period. On round trips through the southern states such as Texas and Louisiana, however, they still have to do without the refreshing bath at water temperatures below
15 °C
at this time.
Cruises in February
In recent years, cruises have experienced a real boom and are enjoying increasing popularity. On a boat trip you enjoy the amenities of a top-class hotel and wake up every morning in a new and exciting destination. You experience the variety of a round trip, but don't have to do without anything: The service of a high-class hotel resort with a wide range of entertainment, numerous restaurants and bars are always with you on a cruise!

We show you the following recommendations for water holidays in regions that offer fantastic climatic conditions in February.
Weather for travelling:

27 °C

29 °C

1.65 in
Weather for travelling:

23 °C

26 °C

1.02 in
Weather for travelling:

22 °C

29 °C

2.05 in
Where our Visitors go in February
We have asked our website visitors to rate the travel weather of their last holiday. In the following overview you will find the most popular destinations of our visitors in February. Ratings are from 5 stars (excellent) down to 0 stars (catastrophic).
| | Ø Rating | Visit Count | Age of Visitors | |
| --- | --- | --- | --- | --- |
| Dubai | 4.8 | 6 Visits | 22 - 64 years old (Ø 42 years) | |
| Tenerife | 4.7 | 6 Visits | 22 - 69 years old (Ø 40 years) | |
| El Gouna | 4.5 | 6 Visits | 36 - 59 years old (Ø 49 years) | |
| Phuket | 5 | 3 Visits | 23 - 52 years old (Ø 41 years) | |
| Cuba | 4.3 | 3 Visits | 51 - 59 years old (Ø 55 years) | |
So far,
106
visitors have rated their February vacation and on average awarded
4.4
out of
5
stars.
Share your Experience and Win!
Rate the
weather of your last holiday destination
and
win 1000 $
for your next dream trip with a little luck!

The data you provide will be stored in accordance with our privacy policy.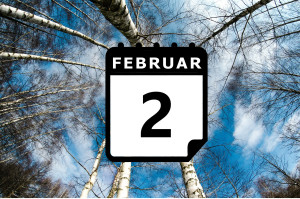 Best Travel Destinations for every Month
Travel Destinations for January
Travel Destinations for February
Travel Destinations for March
Travel Destinations for April
Travel Destinations for May
Travel Destinations for June
Travel Destinations for July
Travel Destinations for August
Travel Destinations for September
Travel Destinations for October
Travel Destinations for November
Travel Destinations for December
Destinations on other Continents
Europe
Africa
South America
North America
Asia
Oceania