When spring slowly awakens in Germany, many of us are drawn out into the distance. A holiday in March is particularly popular because many destinations offer excellent value for money before the Easter holidays. So if you don't need the school holidays, March could be the perfect month for you.
There are a lot of suitable destinations in March, especially long-distance destinations are very popular due to the temperatures. This is also reflected in our TOP4 destinations and the tips of our travel editors:
TOP 4: Most popular Destinations for Travel in March 2022 / 2023
Show temperatures in degree
Miami offers a wide range of possibilities, from a relaxing beach holiday to hot party nights to a round trip through Florida. Mexican Cancun on the Riviera Maya is also a great option for a varied holiday and is known for its top-class all-inclusive resorts right on the dream beach. The islands of Koh Samui in Thailand and the Maldives in the Indian Ocean are also popular and suitable for a holiday in March. Our editorial team has put together some more great destinations for you:
Our Recommendation: Additional Destinations for Holiday in March
---
---
---
---
---
---
---
---
---
---
---
---
---
---
---
---
Asian destinations for March
In Asia there are already many much warmer holiday destinations in March than in Europe. Of course, the United Arab Emirates and Dubai in particular are the most popular destinations for German holidaymakers, with average daytime temperatures of just under 30 °C in March. Like all year round it is very dry there in March and the water has a pleasant 23 °C, which makes it an optimal month for travel.
Another popular destination, Turkey, is not yet the best place to go in March. In many parts of the country it is still relatively cool and rainy, at best the holiday resorts of the Turkish Riviera come into question, here day temperatures of just under 20 °C are reached on average. However, the water temperatures of about 15 °C are not yet suitable for bathing, and there is relatively high rainfall of about 3.94 in in March.
In the Indian Ocean, the Seychelles offer themselves in March with average day temperatures of over 30 °C. This could already be too warm for some people, but if you like it hot you are just right there, because the water temperatures are almost 30 °C as well. However, it should be noted that March is still one of the more rainy months in the Seychelles.
Similar climatic conditions await you in the Maldives, but it is much drier here in March than in the Seychelles. From the middle of the year, precipitation on the Maldives increases significantly, so that March is one of the last months with the optimal travel time.
Warm and dry in March, especially in India. Day temperatures rise to over 30 °C, but at night they cool down to below 20 °C, depending on the region. The water has a pleasant 26 °C and there is little precipitation. So March is absolutely the best travel season in India.
This is also getting very warm in Thailand, e.g. on the popular holiday island Phuket. Daytime temperatures of 35 °C in March are not uncommon there, and it is also quite dry. So if that's not too hot for you, Phuket is another dream destination in March.
The climate in the different parts of Sri Lanka is very different from each other. However, March is actually the best travel season in all regions: comparatively little rainfall, day temperatures between 20 °C and 30 °C and pleasant water temperatures on the coasts.
In March, some areas of Australia are also good for holidays. For example, a pleasant daytime temperature of 25 °C is reached in Sydney. The north of Australia is also easy to visit, the water temperatures on the coast are a cosy 28 °C, inland it is still relatively hot at daytime temperatures well above 30 °C.
Where to travel in Africa?
In the North African tourist countries of Morocco, Tunisia and Egypt, March is not yet the best time to travel, but temperatures are already rising and there are some worthwhile regions. Day temperatures of up to 25 °C are possible in Egypt. Hurghada attracts for example with a refreshing 22 °C water temperature and almost no precipitation with more than 9 hours of sunshine per day.
The islands of the Cape Verde Islands are also very pleasant to visit: On Sal and Boa Vista, visitors can expect average day temperatures of over 25 °C with little rainfall and plenty of sunshine. At 22 °C, the refreshing sea is perfect for swimming. The Cape Verde Islands are easy to reach from Germany and therefore a great holiday destination for a few days off in March.
The countries close to the equator also offer good weather for the holidays in March. Kenya achieves day temperatures between 25 °C and 35 °C, almost 9 hours of sunshine per day and is also quite dry. The rainy season begins in Tanzania, but in the south of the Serengeti the impressive herds of animals gather. It is also a little cooler and raining in Uganda.
In southern Africa we recommend Zimbabwe (day temperatures 25 °C - 30 °C, 5 - 10 rainy days in March), Lesotho (day temperatures approx. 25 °C, 8 rainy days) and South Africa (day temperatures 25 °C to over 30 °C, mostly less than 3.94 in precipitation, pleasant water temperatures on the coasts).
America in March
In South America, the summer is slowly coming to an end in March, so temperatures are now falling, especially in the southern countries. In most parts of Argentina daytime temperatures of about 25 °C are still reached, in the north the water temperatures are still above 20 °C (Mar del Plata).
March is really dry in Chile, the day temperatures in the capital Santiago are around 27 °C. At the coast (Antofagasta) it is 5 °C less, who wants to have a bathing holiday in Chile, but still has 20 °C warm water here.
In Brazil, the Rio de Janeiro, which can be visited all year round, is recommended in March. The daytime temperatures of 30 °C are still very high and the water with a temperature of 26 °C is also suitable for prolonged bathing. It is still quite pleasant in Uruguay with day temperatures at about 25 °C, but 8 - 10 rainy days in March have to be expected here.
It is warm in March on the northern coast of Colombia (Cartagena): day temperatures above 30 °C, water temperatures of 26 °C, almost no precipitation and lots of sunshine make Colombia a good destination for an American holiday in spring.
It's similar in Venezuela. Day temperatures of 30 °C also prevail in Guyana and Suriname, but in March there is considerably more rainfall here at around 3.94 in than in the neighbouring countries to the west.
Panama is dry and warm in March, as are Honduras, El Salvador, Guatemala and Belize. Mexico inspires holidaymakers with day temperatures between 25 °C and 35 °C and low rainfall. For the year-round warm islands of the Caribbean (such as Cuba and the Dominican Republic), March still falls into the dry season, so that one can recommend a trip here in spring.
In Florida, March is the best time to travel: pleasant temperatures of about 25 °C, warm water above 20 °C, only 4 - 7 days with precipitation and 8 - 10 hours of sunshine a day. So the weather is absolutely perfect for a holiday there. The other states of the USA are not yet quite as pleasant, in the southern states 20 °C - 25 °C are reached and in California 15 °C - 20 °C.
Cruises in March
In recent years, cruises have experienced a real boom and are enjoying increasing popularity. On a boat trip you enjoy the amenities of a top-class hotel and wake up every morning in a new and exciting destination. You experience the variety of a round trip, but don't have to do without anything: The service of a high-class hotel resort with a wide range of entertainment, numerous restaurants and bars are always with you on a cruise!

We show you the following recommendations for water holidays in regions that offer fantastic climatic conditions in March.
Weather for travelling:

27 °C

30 °C

1.5 in
Weather for travelling:

25 °C

30 °C

0.71 in
Weather for travelling:

21 °C

27 °C

2.24 in
Where our Visitors go in March
We have asked our website visitors to rate the travel weather of their last holiday. In the following overview you will find the most popular destinations of our visitors in March. Ratings are from 5 stars (excellent) down to 0 stars (catastrophic).
| | Ø Rating | Visit Count | Age of Visitors | |
| --- | --- | --- | --- | --- |
| Maldives | 4.8 | 6 Visits | 33 - 65 years old (Ø 51 years) | |
| Salalah | 4.7 | 6 Visits | 28 - 72 years old (Ø 56 years) | |
| Khao Lak | 5 | 4 Visits | 42 - 57 years old (Ø 49 years) | |
| Hurghada | 4.3 | 4 Visits | 37 - 59 years old (Ø 52 years) | |
| South Africa | 4 | 4 Visits | 28 - 69 years old (Ø 49 years) | |
So far,
110
visitors have rated their March vacation and on average awarded
4.4
out of
5
stars.
Share your Experience and Win!
Rate the
weather of your last holiday destination
and
win 1000 $
for your next dream trip with a little luck!

The data you provide will be stored in accordance with our privacy policy.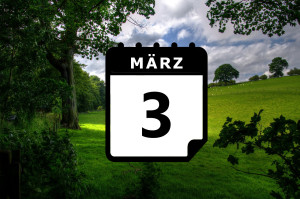 Best Travel Destinations for every Month
Travel Destinations for January
Travel Destinations for February
Travel Destinations for March
Travel Destinations for April
Travel Destinations for May
Travel Destinations for June
Travel Destinations for July
Travel Destinations for August
Travel Destinations for September
Travel Destinations for October
Travel Destinations for November
Travel Destinations for December
Destinations on other Continents
Europe
Africa
South America
North America
Asia
Oceania