Not only in Germany do the temperatures at the end of the year fall into the cellar, also otherwise it looks rather grey and cold in large parts of Europe. But where is it warm enough for a great holiday in December? Our TOP4 list shows the most popular destinations of our visitors:
The small Caribbean island of Aruba is still a real insider tip for many travellers, even the emirate of Abu Dhabi is often in the slipstream of its more famous neighbour Dubai. But both destinations are perfect for December and share their top positions with the seaside resorts of Khao Lak in Thailand and sunny Miami in Florida (USA).
TOP 4: Most popular Destinations for Travel in December 2022
Show temperatures in degree
Our travel editorial team has put together further great recommendations and found a great range of exciting holiday regions for December. In Europe, the Canary Islands in particular offer pleasantly mild temperatures and plenty of sunshine, with Gran Canaria, Tenerife and Fuerteventura at the top of the popularity scale. The paradisiacal islands of the Caribbean - for example Barbados, Cuba or the Dominican Republic - are also ideally suited. Also in Southeast Asia perfect conditions are waiting in many places!
Our Recommendation: Additional Destinations for Holiday in December
---
---
---
---
---
---
---
---
---
---
---
---
---
---
---
---
Cruises in December
In recent years, cruises have experienced a real boom and are enjoying increasing popularity. On a boat trip you enjoy the amenities of a top-class hotel and wake up every morning in a new and exciting destination. You experience the variety of a round trip, but don't have to do without anything: The service of a high-class hotel resort with a wide range of entertainment, numerous restaurants and bars are always with you on a cruise!

We show you the following recommendations for water holidays in regions that offer fantastic climatic conditions in December.
Weather for travelling:

26 °C

27 °C

0.51 in
Weather for travelling:

19 °C

28 °C

1.89 in
Weather for travelling:

24 °C
Where our Visitors go in December
We have asked our website visitors to rate the travel weather of their last holiday. In the following overview you will find the most popular destinations of our visitors in December. Ratings are from 5 stars (excellent) down to 0 stars (catastrophic).
| | Ø Rating | Visit Count | Age of Visitors | |
| --- | --- | --- | --- | --- |
| Tenerife | 4.3 | 6 Visits | 39 - 66 years old (Ø 53 years) | |
| Hurghada | 4.8 | 4 Visits | 37 - 60 years old (Ø 53 years) | |
| El Gouna | 4.8 | 4 Visits | 47 - 59 years old (Ø 54 years) | |
| Salalah | 5 | 3 Visits | 48 - 73 years old (Ø 57 years) | |
| Sri Lanka | 5 | 3 Visits | 23 - 66 years old (Ø 41 years) | |
So far,
71
visitors have rated their December vacation and on average awarded
4.2
out of
5
stars.
Share your Experience and Win!
Rate the
weather of your last holiday destination
and
win 1000 $
for your next dream trip with a little luck!

The data you provide will be stored in accordance with our privacy policy.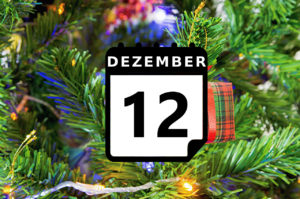 Best Travel Destinations for every Month
Travel Destinations for January
Travel Destinations for February
Travel Destinations for March
Travel Destinations for April
Travel Destinations for May
Travel Destinations for June
Travel Destinations for July
Travel Destinations for August
Travel Destinations for September
Travel Destinations for October
Travel Destinations for November
Travel Destinations for December
Destinations on other Continents
Europe
Africa
South America
North America
Asia
Oceania