The weeks after the often eventful Christmas and New Year's Eve are not only popular to make good intentions for the New Year. They are also perfect for escaping the cold and grey weather in Germany and recharging your batteries.
But which destinations and regions are suitable for a sunny holiday in January? We present you first the absolute TOP4 destinations and betray you afterwards many further travel tips of our editorship:
TOP 4: Most popular Destinations for Travel in January 2023
Show temperatures in degree
Since it is still quite cold in completely Europe, above all tropical destinations are particularly announced for a vacation in January. But not only classics like Thailand or the Dominican Republic are in high demand.
In our TOP4 list you will also find real insider tips like the trend destination Salalah in Oman or the beautiful bathing paradise Diani Beach in Kenya. In principle, destinations in Southeast Asia and the Caribbean are very popular in January.
Our Recommendation: Additional Destinations for Holiday in January
---
---
---
---
---
---
---
---
---
---
---
---
---
---
---
---
Stay in Germany in January?
In general, in Europe in January, destinations in the very south are at best still fairly warm, e.g. Andalusia, Cyprus, with the exception of Mallorca or the Canary Islands, which are geographically part of Africa. Other hotspots like Turkey and Greece are still very cool at the beginning of the year.
If you want to travel in Germany at the beginning of the year, e.g. for a family holiday, you have to expect that it is still very cold everywhere. The ski areas such as the Bavarian Forest, the Black Forest and also the Alps, which are easy to reach from Germany for a skiing holiday, are now more interesting. City trips to major cities such as Berlin, Hamburg or Munich are of course also possible, but will probably be more enjoyable later in the year. A romantic wellness hotel usually sounds much more tempting, especially for couples. At the coasts (North Sea and Baltic Sea) of course a bathing holiday is out of the question, only a short holiday is possible to enjoy the fresh sea air while hiking on the deserted beaches. Compared to the high season, hotels and holiday apartments are much cheaper at the beginning of the year.
Destinations in Asia
While it is still cold and often snowing in Germany, many holidaymakers travel to warmer countries, e.g. in Asia. But where is it warm enough so early? Some suggestions like Ras Al Khaimah, Thailand (e.g. Koh Samui) or the Maldives you have already received. But what about the other hotspots in Asia in January? The United Arab Emirates are generally very popular with German holidaymakers. Dubai is probably the best known destination. January is the coolest month of the year in Dubai, with day temperatures around
24 °C
. Therefore, January is no longer the best time to travel, but at these temperatures a pleasant holiday there is very possible, especially as it only rains very little and one can expect more than 8 hours of sunshine per day on average. The same applies to nearby Abu Dhabi, where January is also the coolest month of the year but still brings pleasant weather for holidays. Another good destination for January in Asia is Sri Lanka. The month does not fall during the extremely rainy monsoon season and on the west coast around the capital Colombo the day temperatures reach values of over
30 °C
. In the central highlands it is much cooler at
20 °C
during the day, but here too the best travel time is in January, as significantly more precipitation is to be expected in the later months. Also for a round trip through Sri Lanka January is a suitable month. January is also the best travel season in some regions in the Philippines. Due to the location close to the equator, temperatures vary only slightly between the individual months, but there are large differences in precipitation. And in most parts of the country, January is one of the driest months. The capital Manila with day temperatures of
30 °C
and a water temperature of
27 °C
is as inviting for a January holiday as the city of Puerto Princesa in the province of Palawan, where similar climatic conditions are to be found in January.
Africa in January?
Africa is also easy to reach from Germany and therefore a good choice for a warm holiday in the cold German winter months. First of all, of course, the Canary Islands, which are still politically part of Europe but geographically part of Africa, should be mentioned here. Islands like Tenerife, Gran Canaria or Fuerteventura offer day temperatures of
20 °C
and a similar water temperature. It is a little cooler in Egypt, so January is not one of the best months for travelling there, but it is still a good alternative for a holiday very early in the year. Similar climatic conditions as in Egypt can be expected in January in tourist hotspots like Morocco and Tunisia. If you want it a little warmer, you have to go further south, the countries on the West African coast such as Ivory Coast, Benin, Togo and Liberia all offer day temperatures of
30 °C
and little rainfall in January, making the month the best travel season in these countries.
January is also one of the best months for travel in the more well-known travel countries of Africa such as Kenya, Namibia and Tanzania. At daytime temperatures between 25 °C and 35 °C it should not be too warm or too cold so that you can enjoy your holiday to the fullest. This applies both to the beaches (e.g. Zanzibar or Diani Beach) and to safaris in the national parks.
South Africa is also a good choice for a trip at the beginning of the year, where day temperatures between 25 °C and 35 °C are reached. In many areas of South Africa January is one of the rainy months, but no extreme precipitation like in a rainy season is to be expected. Cape Town and the Cape region is even the best travel season of the year from December to March.
By the way, Mauritius and Madagascar are less suitable for holidays in January because of the heavy rainy season at the beginning of the year.
Warm destinations in America
In South America it is summer in January, so the highest temperatures can be found there. Many of the South American countries are easy to visit at the beginning of the year, but depending on the region, frequent and heavy rainfall can occur. In Argentina, the southernmost part of Tierra del Fuego has relatively little precipitation, but the day temperatures there are also below
15 °C
. Other parts of the country are considerably warmer at
25 °C
-
30 °C
, but also not quite as dry. A distinct rainy season in January does not exist in Argentina however in most parts of the country. Brazil has very different climatic zones because of its sheer size. Tropical areas close to the equator are very rainy at the beginning of the year and therefore rather unsuitable for holidays. We recommend the areas around Rio da Janeiro and Salvador, where summer temperatures of
30 °C
prevail. Again, January is one of the rainy months, but not as rainy as in the monsoon regions. Venezuela and Colombia captivate in January with day temperatures from
25 °C
to over
30 °C
and low precipitation and are therefore ideal destinations. Other countries in the north of South America, on the other hand, have very high precipitation (e.g. Guyana, Suriname and Ecuador) and therefore not such a good choice at this time. In North America it is winter in January just like in Europe and therefore it is relatively warm only in the more southern countries. Mexico is basically suitable, with little rainfall in January and day temperatures between
20 °C
and
30 °C
, depending on the region. So if you really want it warm, not all areas of Mexico will do. Day temperatures of about
30 °C
can be found in January in Honduras, El Salvador, Nicaragua and Panama with manageable precipitation at the same time. In the USA, Florida is most likely to be recommended in January, where the day temperatures are between
20 °C
and
25 °C
, depending on the region. It is even a little warmer in Hawaii, which of course no longer belongs to the American mainland.
Travel to the Caribbean in January?
The islands of the Caribbean offer relatively constant (high) temperatures all year round, only precipitation can vary depending on month and island. However, January is the best travel season on all Caribbean islands, as the beginning of the year is more the dry season and therefore the period with the lower rainfall. The exact climatic conditions for your favourite island (e.g. Cuba or the Dominican Republic) can be found in our
Caribbean overview
. The ABC Islands (Aruba, Bonaire, Curaçao) in the Lesser Antilles are also very popular destinations in the Caribbean after the turn of the year. Similar to Saint Lucia, Dominica or Martinique, however, things are much quieter here in the main season than on the larger islands such as Jamaica or Cuba.
Cruises in January
In recent years, cruises have experienced a real boom and are enjoying increasing popularity. On a boat trip you enjoy the amenities of a top-class hotel and wake up every morning in a new and exciting destination. You experience the variety of a round trip, but don't have to do without anything: The service of a high-class hotel resort with a wide range of entertainment, numerous restaurants and bars are always with you on a cruise!

We show you the following recommendations for water holidays in regions that offer fantastic climatic conditions in January.
Weather for travelling:

27 °C

29 °C

2.32 in
Weather for travelling:

24 °C

24 °C

0.75 in
Weather for travelling:

22 °C

30 °C

1.81 in
Where our Visitors go in January
We have asked our website visitors to rate the travel weather of their last holiday. In the following overview you will find the most popular destinations of our visitors in January. Ratings are from 5 stars (excellent) down to 0 stars (catastrophic).
| | Ø Rating | Visit Count | Age of Visitors | |
| --- | --- | --- | --- | --- |
| Abu Dhabi | 4.5 | 6 Visits | 42 - 69 years old (Ø 57 years) | |
| Hurghada | 4.5 | 6 Visits | 29 - 65 years old (Ø 53 years) | |
| Salalah | 5 | 5 Visits | 34 - 72 years old (Ø 57 years) | |
| Maldives | 5 | 4 Visits | 31 - 64 years old (Ø 42 years) | |
| El Gouna | 4.3 | 4 Visits | 55 - 73 years old (Ø 64 years) | |
So far,
126
visitors have rated their January vacation and on average awarded
4.4
out of
5
stars.
Share your Experience and Win!
Rate the
weather of your last holiday destination
and
win 1000 $
for your next dream trip with a little luck!

The data you provide will be stored in accordance with our privacy policy.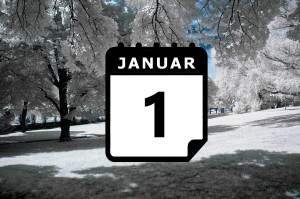 Best Travel Destinations for every Month
Travel Destinations for January
Travel Destinations for February
Travel Destinations for March
Travel Destinations for April
Travel Destinations for May
Travel Destinations for June
Travel Destinations for July
Travel Destinations for August
Travel Destinations for September
Travel Destinations for October
Travel Destinations for November
Travel Destinations for December
Destinations on other Continents
Europe
Africa
South America
North America
Asia
Oceania